Overview
ACI Tantalite project property comprises of current claims measuring hundreds of hectares within a major tantalite-producing region in the Mashonaland Central province, north of Zimbabwe. The mine is being developed through exploration and bulk sampling with material currently extracted being in gravel and alluvial form at 2m depth.
ACI has extracted 20 samples randomly from different pits and has yielded grades between Ta205 38% and 42%.
ACI has signed an Option Agreement on the Swedford Capital Ltd. (Swedford) property to expand its claims in the Mutoko area of Zimbabwe which is very popular area in terms of Tantalite occurences of more than 200 hectares, where sampling was done by Swedford where we can mine the mineral on a medium scale basis. There are previous workings done on site with material Ta205 being 38% to 40%. This is the average grades achieved and most common throughout areas commonly known to have resources of Tantalite in the country.
Map of ACI Tantalite Claims – 034164K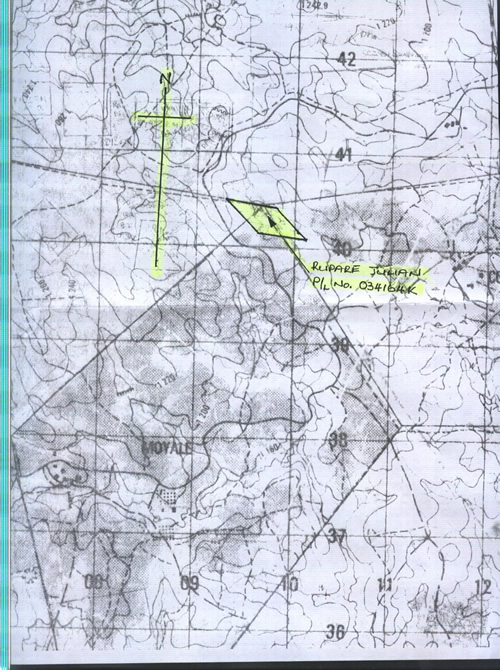 Map of Swedford Capital Pvt Ltd Tantalite Claims – 1989A