AFRICAN COMPASS INTERNATIONAL
("ACI/the company")
CONFLICT MINERALS POLICY
Background
ACI applies every day its core values of honesty, integrity and trust in all business activities and supports ending violence and human rights violations in parts of the Democratic Republic of the Congo (DRC) and surrounding countries. This violence, and the related human rights violations, has been partially financed by the exploitation and trade of:
Cassiterite (derivative – Tin);
Columbite – Tantalite, at times referred to as Coltan (derivative – Tantalum);
Gold; or
Wolframite (derivative – Tungsten), the "Conflict Minerals".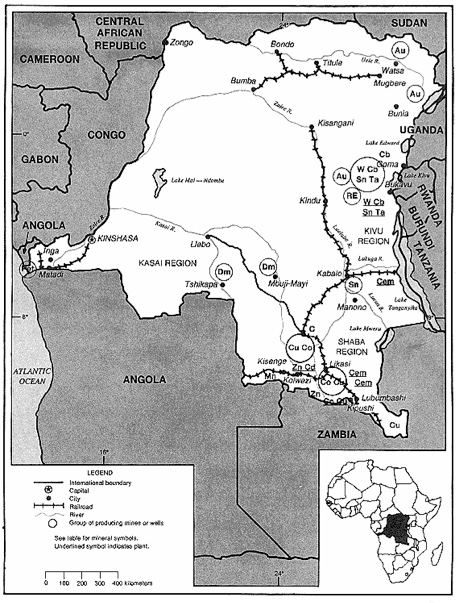 MAP of DRC and 3T&G Origins (source: USGS)
Concern that proceeds from the mining of Conflict Minerals have been used to fund extreme violence in that region led to United Nations (UN) Resolutions such as the UN Security Council Resolution 1952 (2010), Guidelines, inter alia, the Organisation for Economic Co-operation and Development (OECD) Due Diligence Guidance for Responsible Supply Chains of Minerals from Conflict-Affected and High-Risk Areas, electronic industry associations Electronic Industry Citizenship Coalition (EICC) and Global e-Sustainability Initiative (GeSI) support and a requirement in the U.S. Dodd-Frank Wall Street Reform and Consumer Protection Act of 2010 Section 1502, that U.S. publicly-traded companies must disclose any Conflict Minerals necessary to the functionality or production of products they manufacture or contract to manufacture. For additional details, please review the conflict minerals final rule, available at: http://www.sec.gov/rules/final/2012/34-67716.pdf.
Commitment & Suppliers Expectation
The global supply chain for these Conflict Minerals is complex, however, and tracing these Conflict Minerals to their sources is a challenge. To address these issues, we have incorporated the UN, OECD guidelines see http://www.oecd.org/daf/inv/mne/GuidanceEdition2.pdf and U.S. Dodd-Frank Section 1502 requirement principles of these policies into our contractually binding ACI Miners & Traders Agreements and we work with miners and traders to increase transparency in the supply chain.
ACI policy encourages our suppliers that mine and trade Tantalite, Tin and/or Tungsten and/or Gold (3T&G) to commit to mining and trading these materials from environmentally and socially responsible sources only. Materials that directly or indirectly contribute to conflict should be avoided. Miners and traders are encouraged to define, implement and communicate their own policy, outlining their commitment to responsible mining and trading of these materials, legal compliance and measures for implementation.
ACI's Expectations for Miners and Traders:
Supply "DRC Conflict Free" materials. Under ACI's Conflict Minerals policy, miners and traders are expected to supply materials to ACI that are "DRC conflict free" (see Map of DRC & Adjoining Countries in Scope).
Adopt conflict minerals policies. Miners and Traders with ACI are encouraged to adopt a policy regarding Conflict Minerals consistent with ACI's policy and implement management systems to support compliance.
ACI is committed to identifying and eliminating any commercial relationship or other economic activity that directly or indirectly benefits persons or groups engaged in human rights abuses.
Conflict Minerals Reporting
View the current version of the Conflict Minerals Reporting Template.
For further Questions & Answers on Conflict Minerals visit FAQ's.
If there are any issues of concern you would like to raise regarding the due diligence procedures of ACI, or that of its suppliers, please e-mail: conflictminerals[at]africancompassinternational[dot]com.
INITIAL ADOPTION: May 2013
AMENDED: July 2013
REVISED: May 2015
READOPTED: January 2018