Ambition
Encountering and engaging with photography is possible outside the established cultural institutions. Our commitment to photography enables us to:
Make a contribution to the cultural development in the communities where we operate
Our ambition is to create a courageous, distinctive, coherent and internationally recognised photography programme through:
Promoting emerging photographers
Building a focused photography collection from around the world
We invite you to join us on a monochrome and color trip of challenge, interpretation, search, beauty, ugliness, charm, contradiction, appreciation and joy.
Have a good journey | Gute Fahrt | Bon voyage | Yoi ryokō o | Mufambe zvakanaka | yī lù shùn fēng | Goede Reis | Buon Viaggio | Hamba kahle | Sčastlivovo puti | Buen viaje
Featured Photographer: Vienna, Austria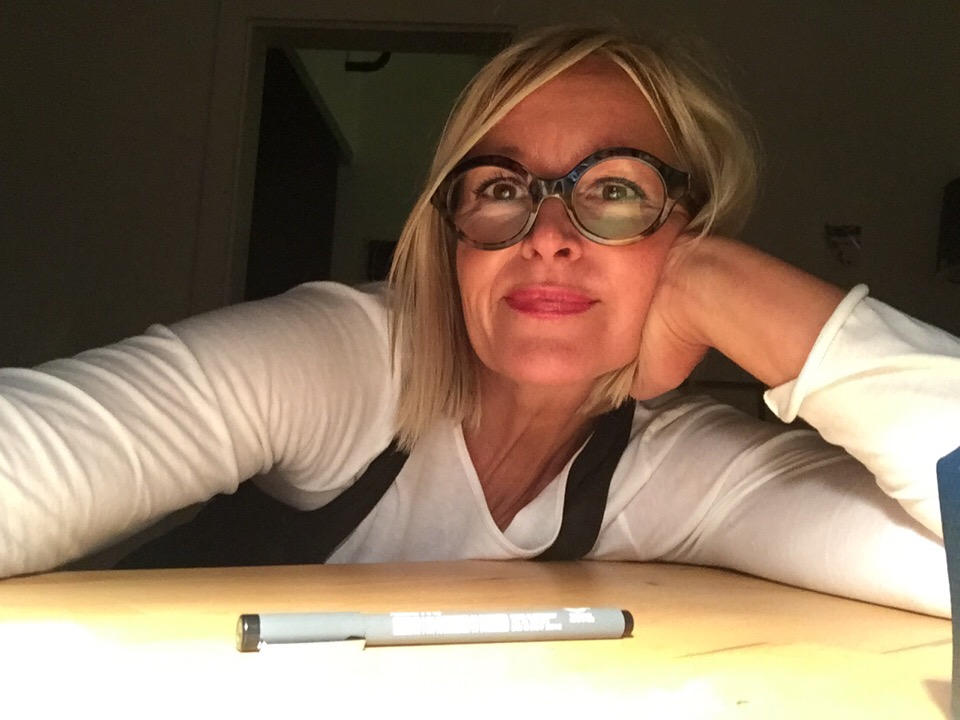 Mag. Isabel TERMINI-FRIDRICH, lives and works in Vienna, Austria. She earned her Master's degree in Art History and Archeology at University of Vienna. She currently works as a director of interpretation and education for the City Museum of  Vienna. She is also a founder of EINTAGSMUSEUM www.eintagsmuseum.net. The Ephemeral Museum is conceptualised as a growing space and only exists for one day. It is meant as a participatory project where the visitors decide about the displayed objects. With souvenirs, photographs and documents but also with sounds or smells and they create the Ephemeral Museum and overtake the role of the curators in a traditional museum. A special architecture is designed for the grown collection. Socialize and follow her on Instagram and join the conversation by liking FacebookEintagsMuseum and FacebookWienMuseumPeerGroup
Mag. Isabel TERMINI-FRIDRICH portfolios'
My Psychtherapeutic Landscapes #2

Seascapes - calming my mind.


Published 30-06-2017, 09:36 CET. Updated 03-07-2017, 08:13 CET.

My Psychtherapeutic Landscapes #1 

From the dome at the shore to the woods - places that are empowering.


Published 14-03-2017, 08:15 CET. Updated 21-04-2017, 19:01 CET.
Searching The Sun

Getting out of the foggy metropolis to praise sun and nature.
Published 26-01-2017, 16:58 CET. Updated 27-01-2017, 09:18 CET.
The Absolute Flow

With my swimming trainer Ina in #BadenbeiWien, Lower Austria. In my opinion, swimming is the most beautiful sport, ever...
Published 13-10-2016, 09:11 CET. Updated 13-10-2016, 17:03 CET.
Bluegreen_Austrian Summer

Three traditional Places, where people in Austria overcome the summer heat: Lunz am See, Bad Fischau and Baden bei Wien.
Published 19-08-2016, 14:02 CET. Updated 19-08-2016, 16:39 CET.
Bluegreen_Recalling Trinakria 
Published 27-06-2016, 09:33 CET. Updated 27-06-2016, 11:43 CET.
Contrasts_Structures

From Winter to Spring, inside and outside, blue and green, bright light underlines the structures.
Published 21-03-2016, 13:22 CET. Updated 21-03-2016, 14:02 CET.
Fog in the Viennese Woods

On a day in January my friends hike to Agnesbründl, a spring who is devoted to Saint Agnes. Besides the spring there is a tree, where visitors tie ribbons. The ribbons stand for the wishes for the future, Thanks to Saint Agnes they come true...
Published 18-01-2016, 09:26 CET. Updated 19-01-2016, 08:28 CET.
URBAN PATTERNS
Two different kind of patterns define this serial:
Leaves – still on the trees; or as
Shadows – on walls and the patterns of contemporary architecture.
"Nature" and "Culture" (architecture and landscape) unite on surfaces made of concrete and glass.
Published 02-11-2015, 011:05 CET. Updated 03-11-2015, 09:54 CET.
ALL THE WORLD'S FUTURES
Personal view on "All the world's futures" (A Picture Essay)
This Album shows you my favorite artworks seen at the 56th Biennale of Venice, Italy. The exhibition with the title "All the World's Futures" was curated by Okwui Enwezor, specialist on African Contemporary Art, gave me an idea of the vitality of the "African" art scenes.
artists + titles
_Sammy Baloji, The Other Memorial, 2015Edoardo Basualdo
_Tiffany Chung
_Katharina Grosse, Untitled Trumpet, 2015
_Kay Hassan, Untitled, 2015-15
_Ibrahim Mahama, Out of Bounds, 2015
_Nandipha Mntambo, Conversation, The Beginning of Forever, 2015
_Mohau Modisakeng, Inzilo
_Gareth Nyandoro, Market Objects, 2015
_Invisible Borders, A Transafrican Worldspace, curated by Emeka Okereke
_Chiharu Shiota, The Key in The Hand, 2015
related hashtags on Instagram
#AllTheWorldsFutures
#ArtIsNotAFirstWorldLuxury
#AfricanContemporaryArt
#AfricanArt
#BiennalofVenice
Published 10-08-2015, 07:35 CET. Updated 10-08-2015, 09:47 CET.
FLOATING SEASCAPES
Vincent J. F. Huang's installation in the Arsenal of Venice (Tuvalu Pavillon/56th Biennale di Venezia-All The World's Futures) and seascapes of Venice, Italy form this Serial.
Published 06-07-2015, 09:13 CET. Updated 06-07-2015, 15:22 CET.
VISITORS OF THE EINTAGSMUSEUM – BELGRADE, SERBIA  
This black-and-white series shows the making-of the exhibition of the Eintagsmuseum in Belgrade, Serbia during the 12th Museum Night in May 2015 themed "Eyes Open to the Night". The images show the collaborators of the initiative and how the show was perceived by the visitors.
Under the title "EINTAGSMUSEUM REOPENS KLUB AKADEMIJA" we prepared a lecture room of the Faculty of Fine Arts as an exhibition space. Black wall fields as chalk boards were painted for a timeline of the Klub Akademija. A timeline of the history of the music-club was sketched. The visitors were invited to complete the timeline with their facts and stories.
The legendary Klub Akademija was located in the basement of the Faculty of Fine Arts in Belgrade and existed between 1961 and 2011. Especially in the 1980s and early 1990s – when the music club was managed by art students and had a very important impact on the Serbian subculture – the club played an important role for the the Serbian elites and the art- and music-scene.
Concept of the artistic Intervention: Johannes Hoffmann, Johanna Reiner, Vladimir Miladinovic + Isabel Termini.
Published 20-05-2015, 15:23 CET. Updated 21-05-2015, 09:43 CET.
VINEYARDS IN THE AUSTRIAN PROVINCE OF STYRIA
Atypical photographs of a popular Austrian landscape in very early spring. The weather was harsh during this exploration in Southern Styria, an Austrian region which is known for excellent wine.
The photographs are characterized by dramatic skylines. Emphasis is on the topography and the geometric shapes of the fields, meadows and vineyards.
Published 07-04-2015, 09:21 CET. Updated 07-04-2015, 17:53 CET.
WILD 'BOUT NATURE: WINE AGRICULTURE IN VIENNA
This series explores the urban landscapes of Vienna: Some parts of the metropolis are still characterized by agriculture especially by vineyards, but also by vegetable growing.
In the last years the city marketing had put an emphasis on Vienna as a the biggest wine growing city. So somehow I am very much influenced by that. My aim is to show that urban farming is not an invention of the 20th century.
Published 19-01-2015, 09:43 CET. Updated 19-01-2015, 09:57 CET.
THE VISITORS – IV
The Visitors: An Associative Approach
The Visitors Series are about visitors in museums, galleries and other cultural institutions. I try to describe the dependency between the visitor and the space.
The Visitors Series are based on an associative approach. They depict the "others" and me, how I perceive others in an unfamiliar place and how I feel in a place that is just my usual working space.
Published 05-01-2015, 11:27 CET. Updated 05-01-2015, 11:36 CET.
INSTA_ANTIQUE
Published 15-12-2014, 16:14 CET. Updated 15-12-2014, 17:35 CET.
INSTA_BAROQUE
Published 08-12-2014, 13:26 CET. Updated 08-12-2014, 14:04 CET.
THE VISITORS – III
Published 05-10-2014, 09:18 CET. Updated 05-10-2014, 13:55 CET.
FLOATING
Published 14-08-2014, 14:56 CET. Updated 15-08-2014, 08:07 CET.
SHADOW ARCHIVE
Published 22-07-2014, 17:07 CET. Updated 22-07-2014, 17:24 CET.
THE VISITORS – II
Published 15-07-2014, 11:47 CET. Updated 15-08-2014, 17:57 CET.
THE VISITORS – I
Published 14-07-2014, 08:30 CET. Updated 14-07-2014, 08:42 CET.
MINENLANDSCHAFTEN 
Published 02-06-2014, 00:30 CET. Updated 02-06-2014, 00:53 CET.