Map For Mobile Devices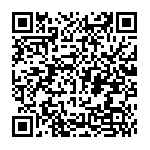 ACI (Pvt) Ltd Republic of South Africa
Physical Address & Domicilium et executandi
7 Douglas Road Sundowner, 2195 Johannesburg Fax: Who uses fax anymore? 
Postal Address
P.O. Box 5514 Cresta, 2118 Johannesburg
ACI Republic of Mauritius
3rd Floor, Ebène Esplanade                                                                 24 Cybercity                     Ebène     
ACI Republic of Zimbabwe T/A Outwood Mineral Resources Pvt. Ltd.
3 Hex Road                                                                 Queensdale                    Harare    
ACI Holdings & Investments Ltd Republic of Austria
Schwarzenbergplatz 6, (entrance: Zaunergasse 1-3) A-1030 Vienna
ACI LLP Canada
340 King Street East, 2nd Floor Toronto, ON M5A 1K8
ACI (Ltd) Japan
402 Sophia 21, 32-18 Hasemachi Koga, Ibaraki, 306-0034
---
If you need help or more information left unanswered by our web site or wish to send an e-mail, please fill in this online form and submit an inquiry. Your message is important to us, and we will guarantee a response as soon as possible.
Data Privacy and Protection
The information collected in this form will only be used to ensure that we provide you with an appropriate response based upon the information you provide in the form below. We will contact you only if we need additional information to appropriately answer your question or in order to address your need. The contact information you provide, including e-mail address, may be used to respond to your request. We will not use the contact information you provide in this form unless you specifically request to receive information. For more information, please review our Privacy Policy.